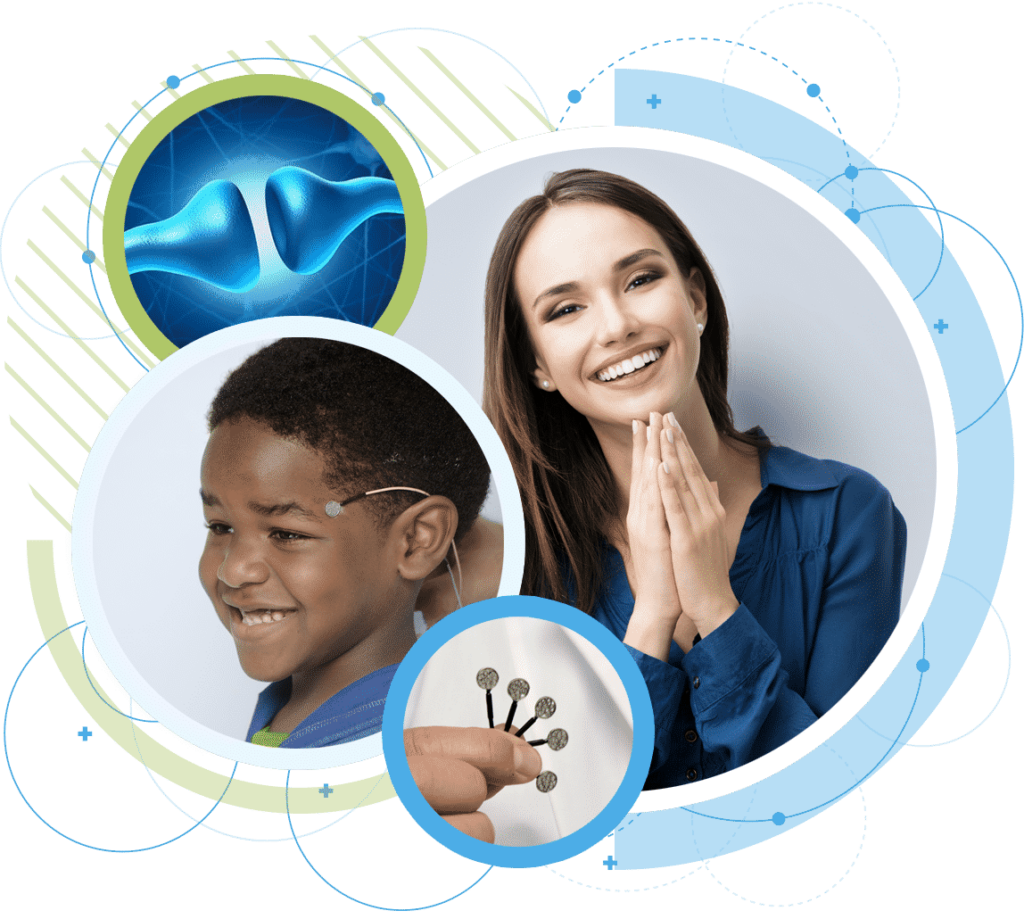 What is IASIS MCN Neurofeedback?
IASIS MCN is a profoundly helpful tool for balancing and relaxing the nervous system.
A minute, very brief ultra-microstimulation reduces the tendency toward fight or flight of our hypervigilant sympathetic nervous system. It enhances rest and recovery by supporting the "chill" part of our nervous system called the parasympathetic. As a result, people notice feeling remarkably calm and balanced following even the first IASIS MCN session. Everything that calms and balances—meditation, yoga, being in nature, and systems like IASIS MCN all have one thing in common, they bring about lasting, enduring changes via the parasympathetic nervous system.
Why IASIS MCN Neurofeedback?
IASIS Technologies
provides certified licensed clinicians throughout the world so that people can access this life enhancing approach for themselves and their families. Go to the 'Find A Provider' page now, and experience what life can be like without the result of years of trauma, stress and loss. Learn for yourself why people are requesting IASIS everywhere from their therapist, doctor or clinician.
IASIS Technologies teaches licensed mental health and physical health clinicians how to work with IASIS and MCN microcurrent neurofeedback Technology. In order to acquire an IASIS System, one must be a licensed clinician with at least two years experience in the state, province, or country where they reside. Subsequently, IASIS is only administered by authorized, certified clinician called ICP's – IASIS Certified Providers.
Becoming an IASIS MCN Certified Provider
It all begins with you helping yourself, then your family, friends and then of course your patients or clients. It's affordable, effective, non-invasive and enduringly sustainable. It uses a 510K device registered with the FDA for relaxation training and muscle reeducation and prescription use consistent with 21 C.F.R. section 882.5050.
Benefits to Your Practice
It seems that the greatest challenge to humankind is trauma, be it of a physical wounding, or of a psychological or emotional nature.
In conjunction with a trauma therapist and various complimentary modalities, such as 'EMDR' eye-movement, desensitization and reprocessing, or 'EFT', emotional freedom technique, IASIS has been reported to play a central role in the resolution of deep rooted trauma.
IASIS is also an educational tool!The system allows the recipient to view their EEG reading and muscle activity which gives them the unique opportunity to consciously calm their heart and respiratory rate. This makes the IASIS experience intentional, a practice of 'mindfulness training'.
Unlock the potential of neurofeedback with IASIS MCN – give us a call today at (951) 894-1045 to see how this groundbreaking technology can help your practice and clients thrive.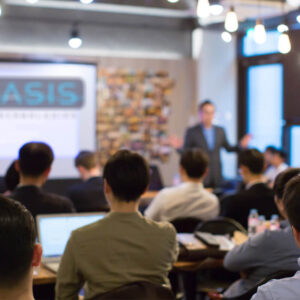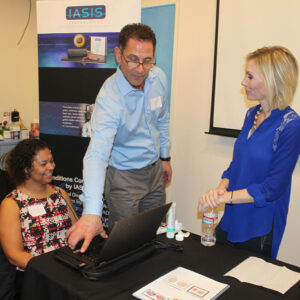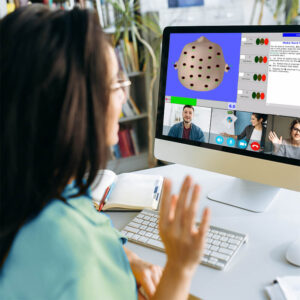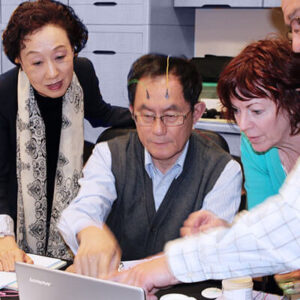 Neurofeedback Training & Support
Training consists of two days online called the 'IVT', IASIS Virtual Training, as well as a two day in person combination didactic and practicum training called the 'FOI', or Foundations of IASIS Training.
Support is of paramount importance to IASIS. The IASIS public website features a 'Find a Provider' for ease of locating ICP's. The IASIS private training website contains training videos, Forums, research, articles and hundreds of resources to optimize the provider experience. IASIS is in the cloud, and has numerous training videos on accessing the cloud along with an instructional guide and training manual.
Maximizing your practice's potential is easy with IASIS MCN Neurofeedback. Schedule a free consultation today and find out how this cutting-edge technology can help take your business to the next level!
DISCLAIMER
This website does not contain medical advice. IASIS Neurofeedback, rather, the IASIS MCN device is indicated for relaxation training and muscle reeducation and prescription use consistent with 21 C.F.R. section 882.5050." A biofeedback device is an instrument that provides a visual or auditory signal corresponding to the status of one or more of a patient's physiological parameters (e.g., brain alpha wave activity, muscle activity, skin temperature, etc.) so that the patient can control voluntarily these physiological parameters; and a prescription battery powered device that is indicated for relaxation training and muscle reeducation and prescription use. The information, including but not limited to text, videos, images, and other material contained on this website is for informational purposes only. The purpose of this website is to promote broad consumer understanding and knowledge about IASIS Neurofeedback. It is not intended to be a substitute for professional medical advice, diagnosis, or treatment. If you believe you have a medical condition, please first, always seek the advice of your physician or other qualified health care provider with any questions you may have regarding a medical condition or treatment and before undertaking a new health care regimen, and never disregard professional medical advice or delay in seeking it because of something you have read on this website. Never self-medicate or choose to discontinue taking medicine without discussing your medical care with your doctor.